Integrations
Phrase integration for Adobe Experience Manager
Centralize multilingual content assets with an integration that eliminates the hassle of switching between your CMS and translation management system, and deliver your multi-channel marketing content to the right people at the right time, and in their preferred language.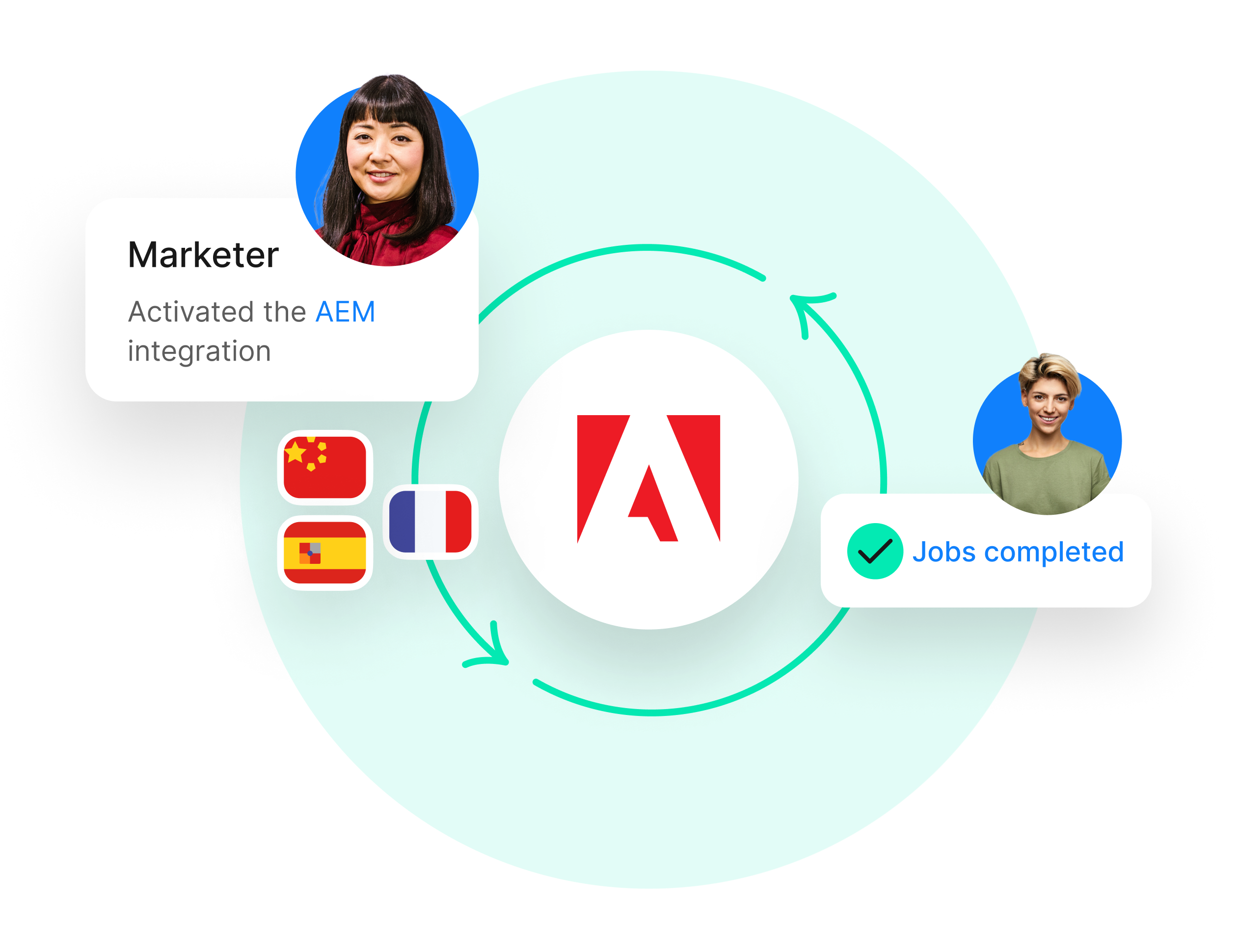 Reach a wider audience
Seamlessly translate sites and multilingual brand assets, and deliver engaging customer experiences to your global audience in just a few clicks.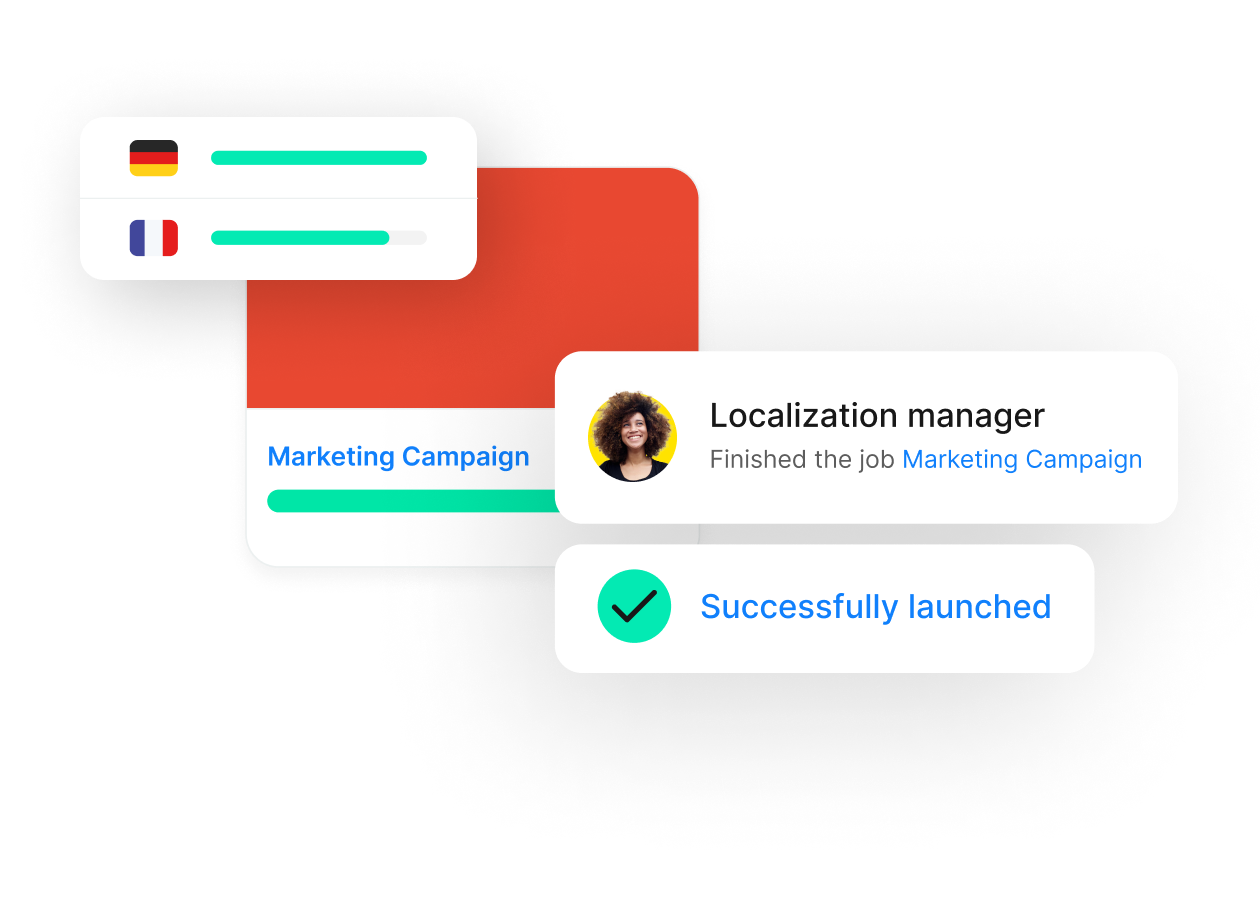 Context is key
Improve translation quality and consistency by having translators work with an in-context preview of the content.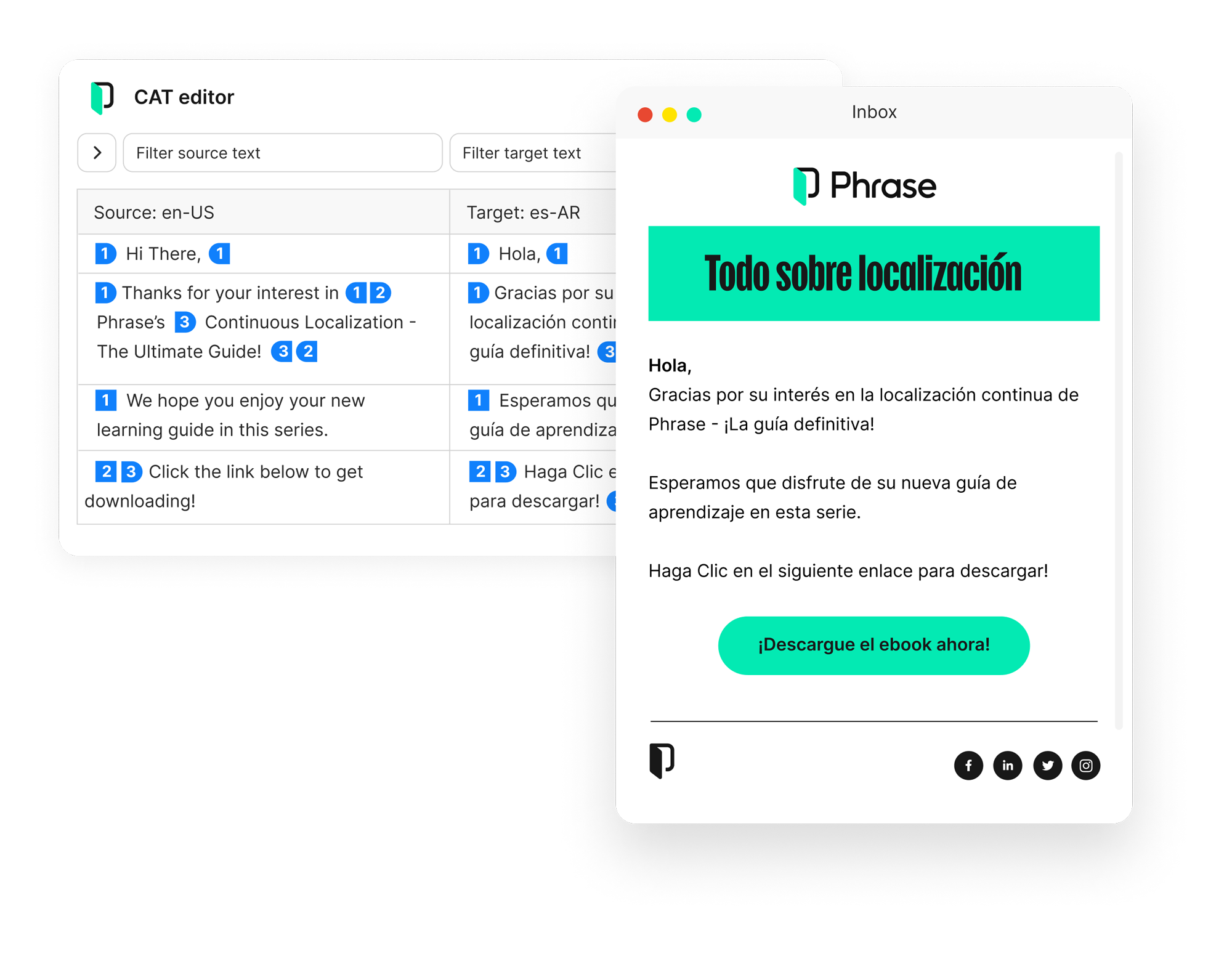 Simple project management
Keep track of your translation projects from within AEM. Create custom workflows that let you track progress, increase visibility, and reduce communication overhead.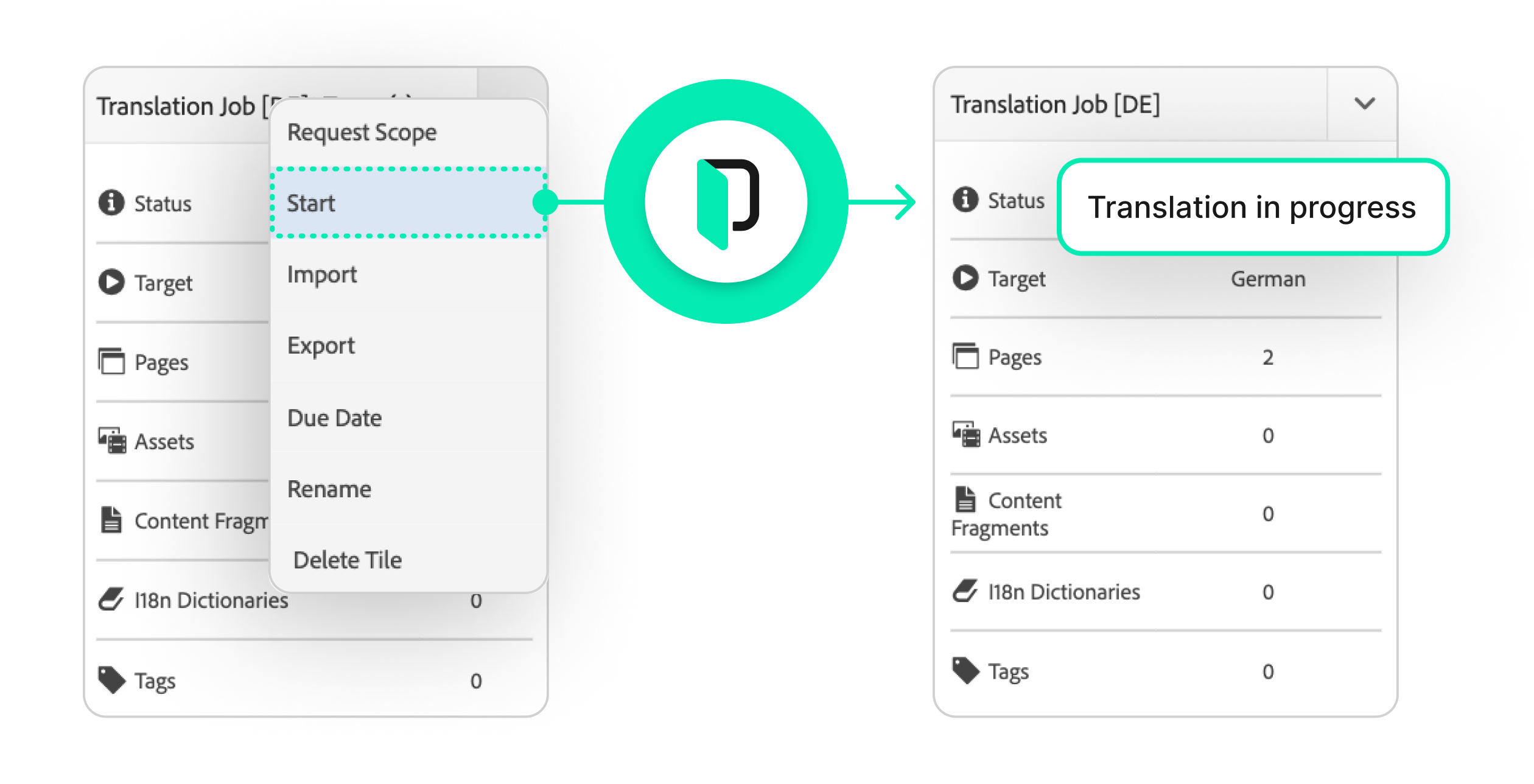 Our impact
Phrase by the numbers
2B+
Words processed monthly
We've boosted our localization process since switching to Phrase. We use Phrase's Adobe Experience Manager integration to translate our website into 10 different languages, and the process is faster and more seamless. The new in-context preview feature allows us to create translations that organically fit the context of the page, cutting down on QA needs and reducing time to market.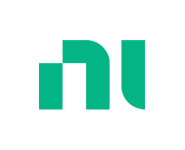 See all case studies
Ready to get started?
Reach a wider audience and build deeper connections today.