Phrase TMS
The world's most powerful CAT editor
Deliver the highest-quality translations in the shortest time possible.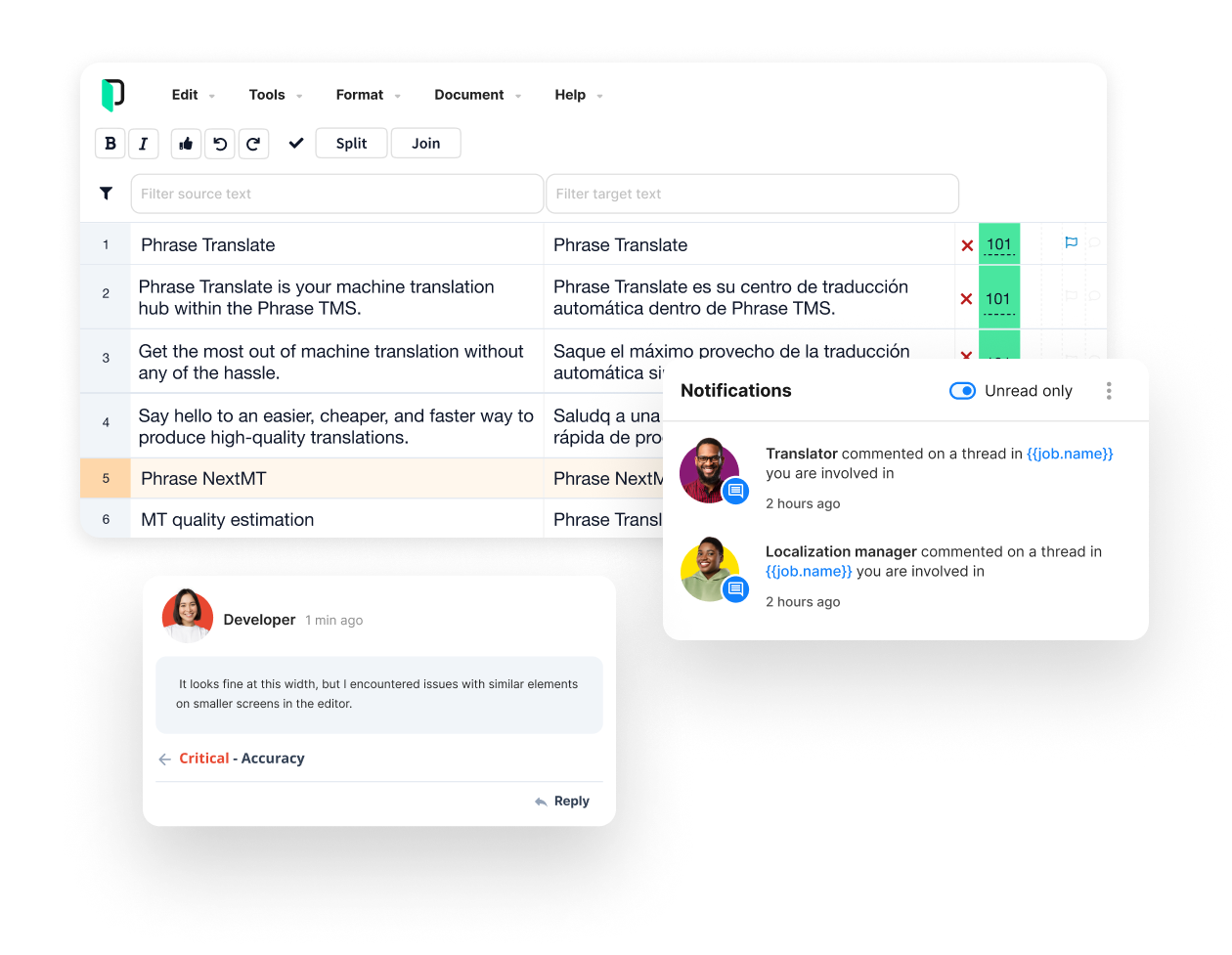 Boost quality and productivity
Harness advanced machine translation features and quality estimation to increase productivity. Make use of translation memories and term bases to improve translation quality and consistency.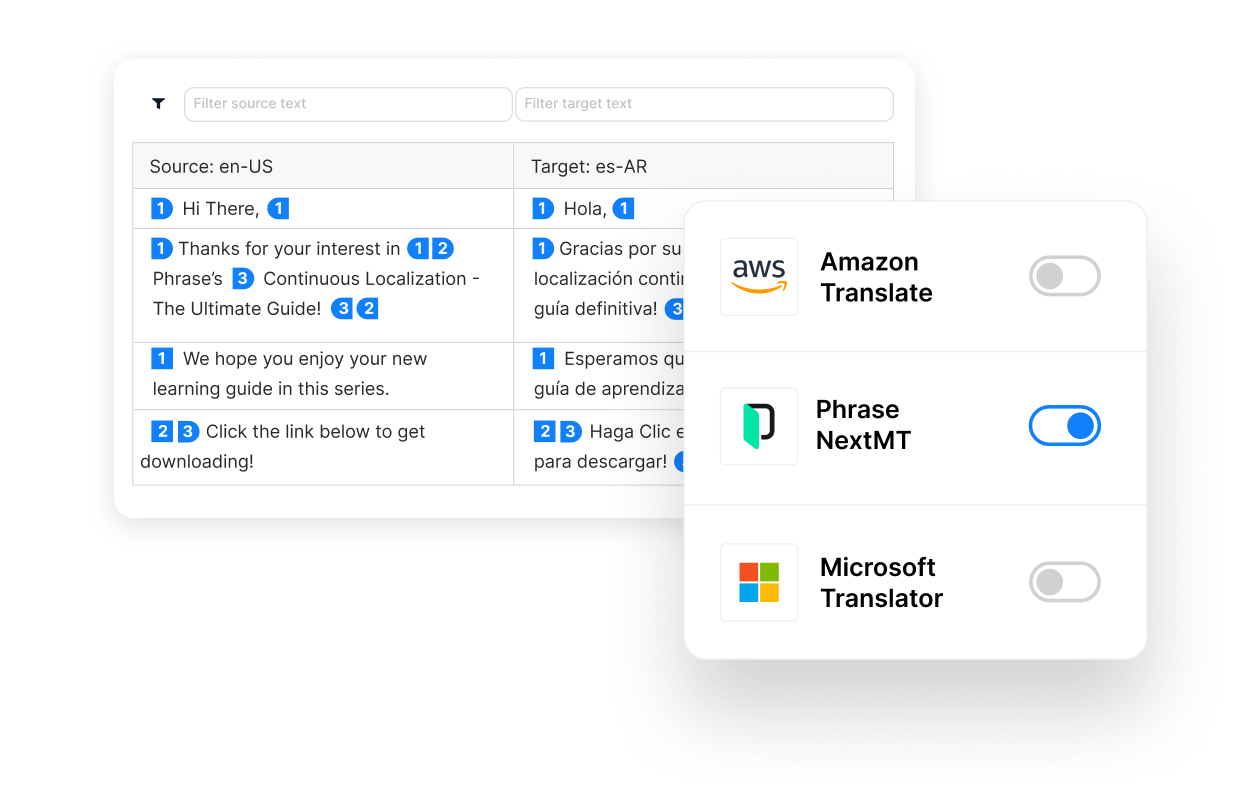 Drive collaboration with our intuitive editor
Our intuitive and easy-to-use CAT editor helps you get more done and better facilitates collaboration with comments and language quality assurance (LQA) assessments.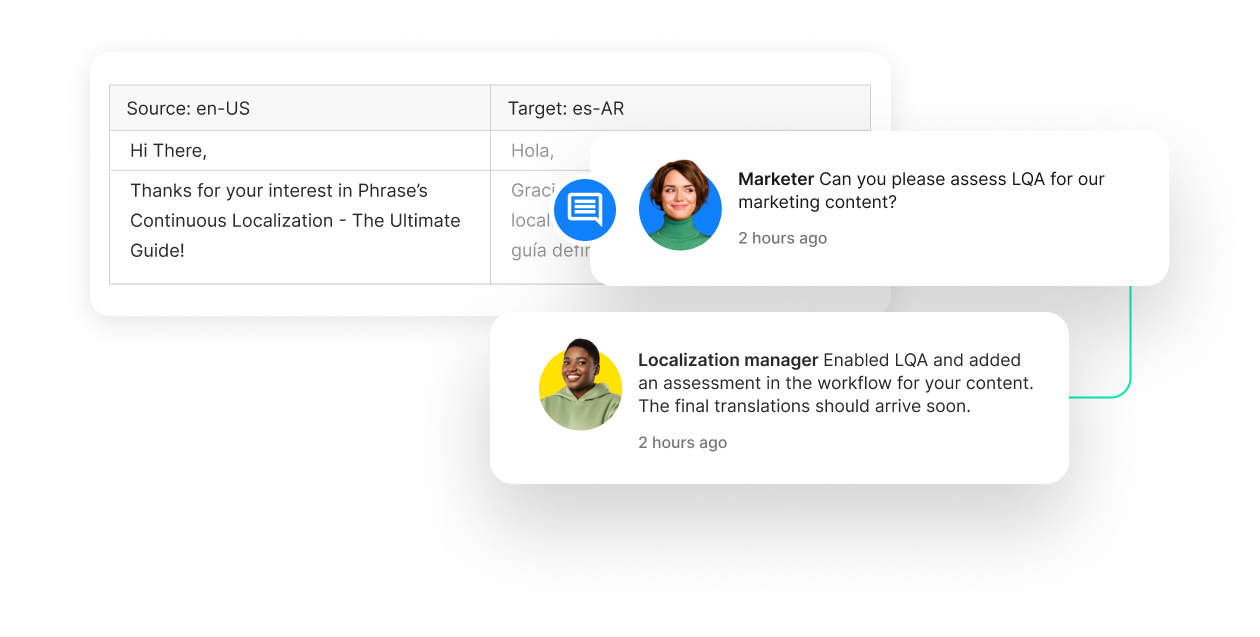 Translate any time, anywhere
Work online or offline, on your computer or tablet. Enjoy a fast and dependable platform, with 99.99% average uptime.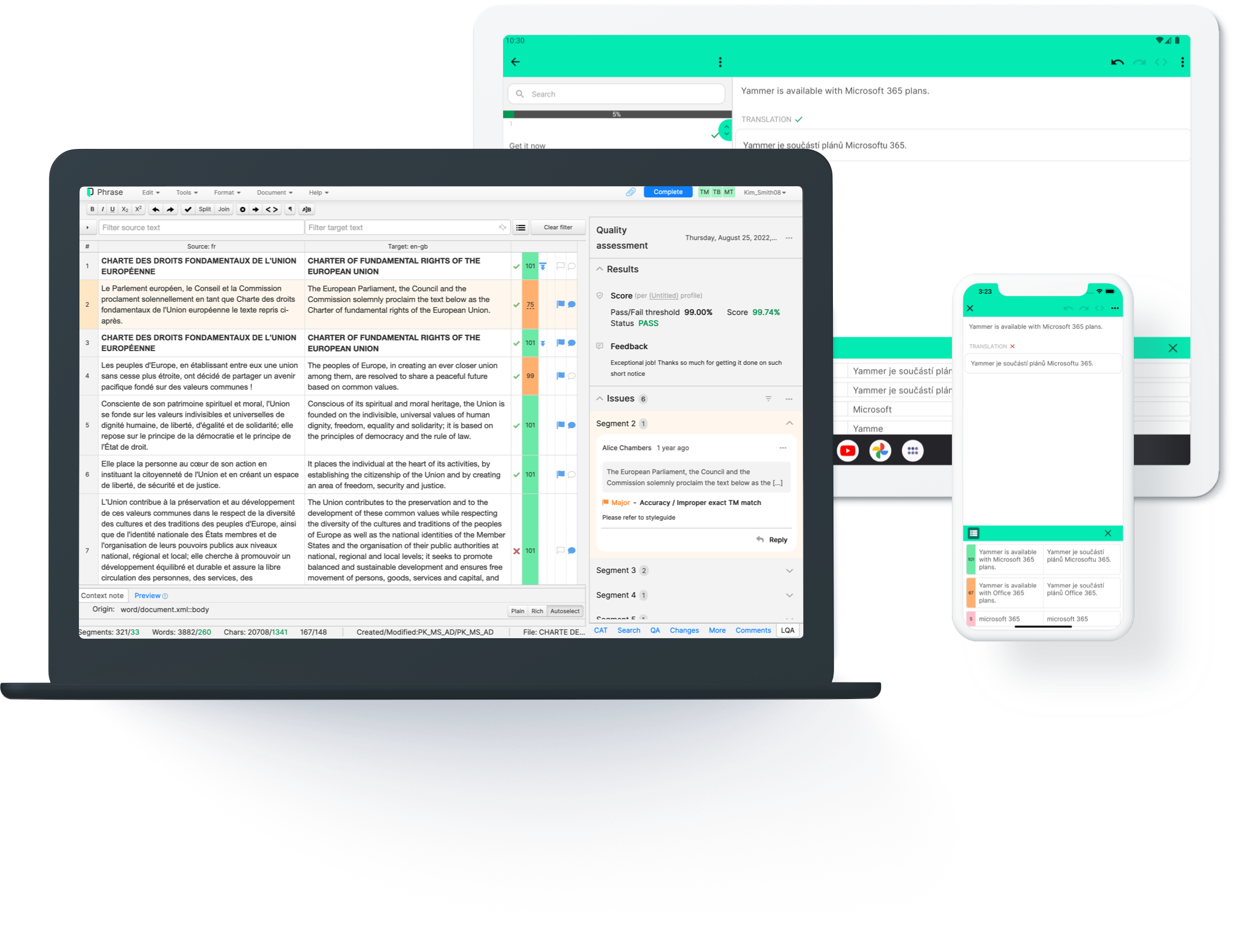 Our Impact
CAT editor by the numbers
99.99%
Average uptime for our editor
200k+
Translators trust Phrase
Machine translation integration
Our editor integrates with 30+ MT engines for optimal efficiency
Comments and notifications
Collaborate effectively to deliver projects faster
Translation resources at your fingertips
Whether it's translation memories, term bases or spellcheckers, we have you covered
FREQUENTLY ASKED QUESTIONS
Here to field your questions on our CAT editor
As a translator, I especially care about CAT tools being easy to use, intuitive, and flexible, so I can focus on what's important to me: creating high-quality translations. Phrase meets all my needs, and its user interface is very modern and appealing.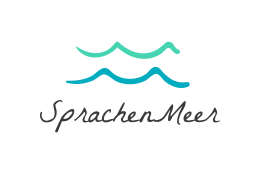 See all case studies
Phrase is a very solid and well-defined CAT tool, and by far the best cloud-based solution I have worked with so far. As a very easy to learn, yet efficient solution, I would recommend it over traditional CAT tools for translators and for projects where an intuitive user interface is key to productivity.
See all case studies
Ready to get started?
Reach a wider audience and build deeper connections today.