Localization strategy
How to Get Your App Ready for the Holiday Season
With the holiday season around the corner, it's about time to think about how your app can drive even more revenue worldwide.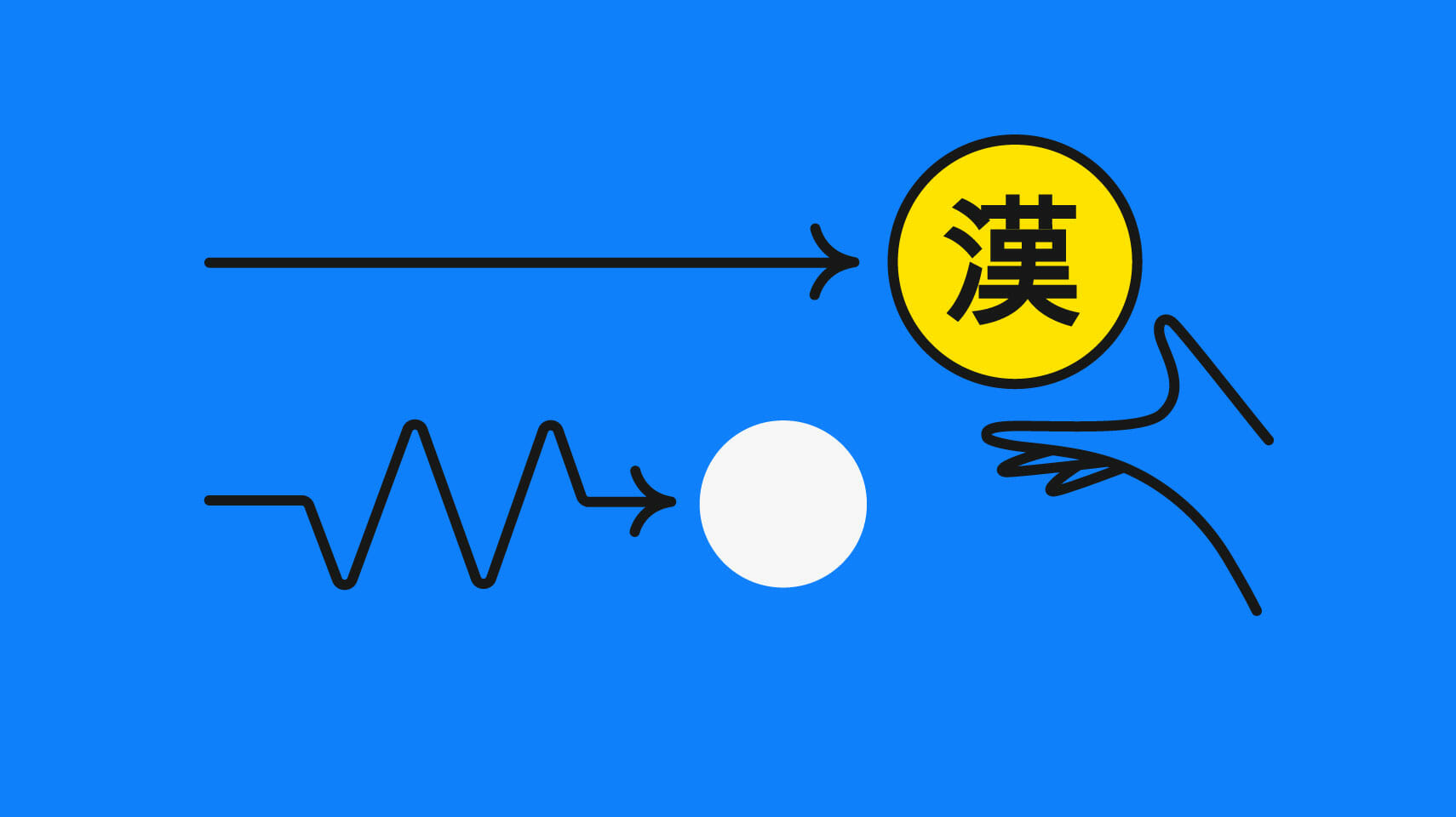 With less than a month to go until Christmas, people are starting to think seriously about their shopping lists, buying presents, and searching for offers. No other time of year brings in so much revenue for businesses. So, whatever you're selling through your app, on Android or iOS, you need to make sure it's ready in time for Christmas. And that includes app optimization, app localization, and a few more things besides. Apps, in fact, are right up there on top of the list when it comes to holiday fever. Just about everyone uses apps these days, whether for gaming, checking the weather, listening to music, or online shopping. You name it and there's an app for it. With all the sparkling new smartphones waiting under the Christmas tree, the number of downloads increases globally on 25 December. When the stores are closed and everyone's home playing with their new gadgets. Apps have dominated Christmas over the last few years and are set to break all records this year. So, if you're not completely prepared just yet, don't panic – but don't waste another second either. From Christmas themes and special offers to app localization; everything has to be perfect if you want to boost your sales this season. So, get ready to wrap a Christmas ribbon around your apps and get them ready for Christmas with these 10 tips!
1. Encourage Positive Reviews
This strategy should get good results all year round, not just at Christmas, although it comes in extra handy during the festive season. How does it work? Reviews are taken into consideration when listing apps in the App Store. Positive feedback will make your app rank higher on iOS and Android alike. Visibility is everything when users are searching for great apps to download using their new phones. According to a study by Apptentive, 59% of customers check reviews before downloading an app. So, the more 4-star and 5-star ratings you get, the higher your chances of making great Christmas sales. Encourage users to rate your app with user-friendly methods, to make sure you don't annoy anyone with bothersome popups.
Use review prompts wisely. Never ask for ratings when users have just downloaded or started using your app. Instead, set the prompt to ask for a review after a couple of weeks after download, when users have had the chance to familiarize themselves with your app and its features.
Organize a contest or a giveaway. Everyone loves receiving gifts, especially before the holidays. Be transparent and show the list to your contestants. Explain how you're going to evaluate and select the winner. The prize can be anything, from gift cards to free products or tokens.
2. Study Your Competitors and Their Offers
Everybody wants to sell for Christmas, so you shouldn't underestimate the competition. Check out what your competitors are preparing for this season and make sure you keep up with (and be better than) the new trends. Recycling the same marketing strategy you used last year is not going to bring you profits. Especially with 2 million mobile apps available for iOS on the Apple App Store and some 2.2 million apps for Android in Google Play. If you want to get noticed, you'll need to be sharp and do your homework. Identify the keywords your competitors are targeting and decide if you should use the same ones or go for a different strategy. You'll need to be particularly vigilant about this when it comes to your app localization, and make sure you know what the different regional search terms are.
3. Make Your Apps Festive
Christmas is everywhere, whether you like it or not, so it's time for your app to get into the holiday spirit as well. Create a temporary theme and cover photo, using some Christmas imagery. If you don't want to go too far, just sprinkle some snowflakes, holly, or whatever you think your customers will respond to. There's more to the holidays than pictures of Santa and Rudolf, so take some time to look over your content as well. Work on your message, as this should also be festive. Update your app description and remember that it's supposed to appeal to people! So, write it first for your users, and then focus on adding the right keywords for SEO and ASO. Highlight how your app can be especially useful for Christmas and don't forget to use magic words, like "gift" or "present."
4. Make Your App Available on Android and iOS
You may be a diehard iOS fan, but that doesn't mean your customers are. Indeed, while many developers prefer working with XCode, Android's platform is constantly improving. The standards are lower for prepping apps for Android than they are for iOS, which may account for the higher number of apps available on Google Play. But, at the end of the day, if you want to maximize your Christmas sales, you'd be advised to think about your audience. And the likelihood is, they'll be using multiple devices on both iOS and Android, so make sure your app is ready for both operating environments.
5. Invest in App Localization
Last December, users downloaded 6.5 billion apps from the Apple Store alone. That's a lot of apps being tried and tested over the Christmas period! In fact, with over one billion Apple devices worldwide; that's a lot of potential buyers, who speak different languages. Ireland, Latin America, and Eastern Europe are among the regions with the highest sales over Christmas, so investing in app localization is essential. When targeting a new market, it's not enough to translate your app into the local language. You'll need to localize your content and ensure that your app is tailored to regional audiences, cultures, and traditions. Some places, such as Australia and Brazil, don't have snow (or even winter) in December. The right app localization will greatly maximize your Christmas sales, so make sure you use the right translation management software or hire a localization specialist who will research fully before launching in a different country. If customers can't identify with your app or don't find it useful, it will be deleted as fast as it was downloaded.
6. Give Something Free
Christmas may be celebrated differently in various parts of the world, but everywhere you look, this holiday is about giving. So, now's the right time to pull some gifts out of your sack! People are willing to spend more than usual this month, but they'll always be interested in getting something for free. You don't have to spend a lot of money to do this. Give a free trial, or free credits, or work with a partner to offer a gift card or voucher. Small gestures like this can have a huge impact at Christmas time (and on your reviews) and set you apart from the thousands of other apps offering the same as you.
7. Launch Some New Features for the New Year
If you're planning some updates, then now is the perfect time to implement them. With new, improved features, you'll have a higher chance of getting noticed! Especially when users are getting ready to share great iOS and Android apps with their family and friends at Christmas gatherings. Remember that smartphones are some of the most popular Christmas gifts, so you need to make sure that your app is well-designed and looks the part. If your icon is blurry or your app localization is subpar, it won't be in keeping with the sleekest designs of Samsung and Apple. Payment methods are also crucial. You need to make things as easy as possible. Apple Pay, Google Wallet and PayPal make any purchase easy in a matter of seconds. No one likes to spend their precious time getting their credit card out anymore.
8. Improve Your ASO Strategy
App store optimization (ASO) is essential if you want to get ahead of your competitors. While ASO should never be left as an afterthought, if you've ignored this important aspect of app optimization until now, it's time to make some changes. Make sure your app has a unique title, which includes a relevant keyword. Include important keywords in your app description as well, without keyword stuffing. Stay natural and focus on communicating efficiently, rather than writing for the App Store. Remember, with app localization, it's important to find out different countries' search terms and vocabulary. Numbers are also important if you want to rank higher. As in, you need to increase the number of downloads in order to get more positive feedback. Try to get your app featured by the App Store and Google Play for maximum visibility. There's a lot of competition, but it's worth a shot!
9. Spread the Word About Your Christmas App
You've decorated your app, held competitions and carried out laser-targeted app localization. Now it's time to let people know about your efforts! So, invest in online publicity and build a community around your product. App indexing can bring you closer to your potential buyers by helping you be where your customers are. Even if your app is only designed for iOS, you can still use this feature from Google to increase visibility and be easier to reach. Social media is another great place to show off your new Christmas features. The best channels to promote an app are Facebook, Twitter, Google+ and Instagram. Identify your public and create valuable content to attract the right people, then invite them to check out your app and its features. Remember to use global pages for your customers in different countries and, like your app localization, tailor your message to them. Notice that apps that permit Facebook login are becoming more and more popular, as they allow quick access, without the user having to enter data. So, if your app isn't one click away from the potential user, you should think about making things easier.
10. Keep Your Eyes on The Calendar
I hate to be the one to tell you this, but the clock is ticking! So, if you still have to work on some changes, make sure you get started right away. You need to have all updates ready in time. The App Store doesn't process any changes between 22nd and 29th December, as everyone takes a winter break. So, there's no time left for procrastination. If you want your app to rock this Christmas, you need to invest in original themes, app localization, new improved features, and some publicity. It might seem like a lot of work, but it will be worth it in the end – when your app is downloaded over and over again, in various corners of the world.
Last updated on October 18, 2022.