Global business
5 Key Stages of Launching a Multilingual Website
Website localization helps you build a solid reputation, gain trust, and increase sales. Learn how to launch a multilingual website in five key stages here.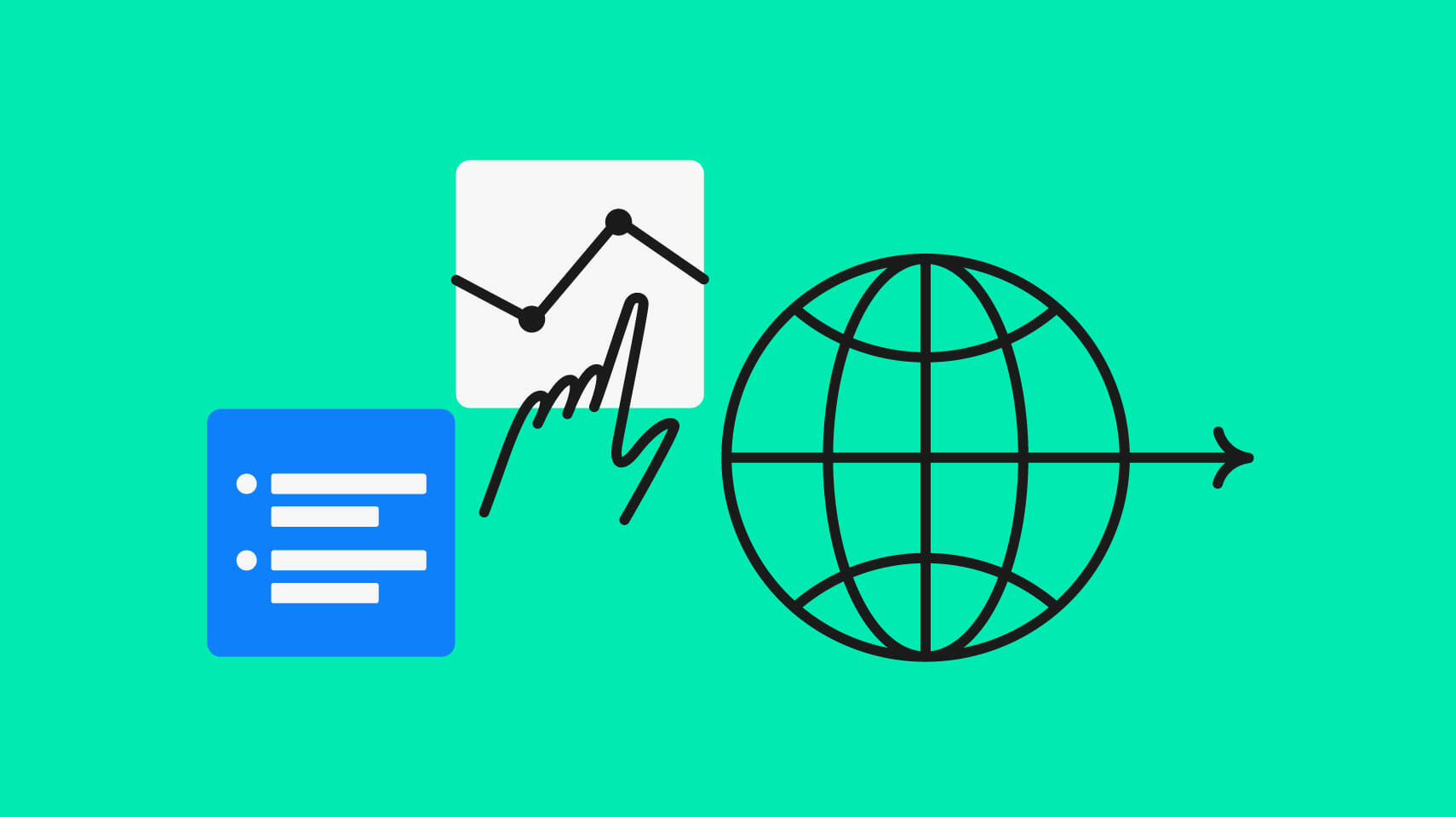 You can barely build a global company without a substantial local presence in your target markets. That's why website localization for all your visitors is crucial.
However, making your English website available for non-native speakers isn't going to happen overnight. A plugin or automated translation tool won't be enough to make your website appealing to local buyers.
Research also suggests that companies need more than a local language to win their customers over. According to a study by CSA Research, two in three customers living in non-English speaking countries visit English-language sites. However, only 25 percent of them end up buying something.
Moreover, even if you translate the website, this alone probably wouldn't improve your sales significantly. Why? Because people need more than information in local languages to trust a brand enough to make a purchase.
Other key factors of website localization, such as prices expressed in the local currency, the ability to use local payment methods, and post-sale customer support in local languages are crucial.
Website localization can make your site appealing to local populations from any market. It's an intricate process that transforms your website into a functional international portal for customers with different cultural backgrounds and buying habits.
But for this to happen, you need a cohesive strategy in place. Here are the five key stages of launching a multilingual website.
Prepare Your Website for Globalization
The first and most important step of any website localization project is making sure your site is flexible enough to support all future modifications. This is what experts call internationalization (I18n).
It's mostly a technical step, as it involves working with designers, developers, and programmers to make your site is easy to translate and localize, based on various criteria.
Localization engineers and programmers should separate the translatable strings, adapt all the data to new languages, store all the text to translate for future projects and enable the code to adapt to local requirements.
You'll need to make changes that go deeper than translating the homepage or a few category pages.
Your international website should respect local time and data formats, list specific forms of addresses, accept various shipping addresses, express prices in local currency and even accept payments using preferred local payment methods.
Research the Local Markets
When launching a multilingual website, the first issue to consider is which countries to localize for. One way to identify the right target markets is by looking at what your competitors do. However, this approach should be just the starting point of your research. You risk entering saturated markets or ignoring other business opportunities otherwise.
Identify the existing foreign audience of your website. If you already have a high number of website visitors and buyers from Thailand, for example, analyze whether investing in a localized version of your website for this market could have a good ROI.
Learn as much as you can about the local market before allocating a large amount of your budget to website localization. Identify your local buyer personas, the local and global competitors that already operate in that market, costs, and the possible barriers caused by national rules and regulations.  
Each country has its own regulations regarding digital payments, for example. While more developed countries like the UK, Australia, or Sweden have developed e-wallet markets, in Latin America, most countries don't have specific laws for non-cash payments.  
In China, 42 percent of buyers prefer paying with Alipay, in the Netherlands, 43 percent of shoppers are more comfortable paying with iDEAL, while in Japan customers who buy online prefer paying with the JCB credit card or even with cash at convenience stores called Konbini. You need to know these preferences before entering the market.
When you have all the facts, you can evaluate the risks more effectively and maximize your chances of making a profit from your website localization.
Set SMART Goals for Website Localization
Your project of launching a multilingual website should start with setting SMART goals: specific, measurable, achievable, relevant, and time-based. The more you insist on this step of the project, the higher your chances of delivering a quality product for each market.
"Launching my website in some countries across Europe and South America" isn't a SMART goal, for example. You need to be more precise to get a clear image of the scope of your project and set a roadmap to reach your business goals.
A SMART goal is more like "launching my website in Argentina, Mexico, Germany, and Spain by the end of the year." This goal is:
Specific – it details how many markets to include in your localization project.
Measurable – you can keep track of your progress as you move on with the project.
Achievable – depending on your budget and the success rate of your past projects, translating and localizing for four countries is a good start.
Relevant – if you choose the countries and markets in which your business has the best chances to sell (based on previous research), you're off to a good start
Time-based – you have a deadline to respect (the end of the year).
Decide What Content to Translate
Not all local audiences respond to the same messages, so using a word-to-word translation of your original English content for each version of your site isn't the wisest strategy. The content that is relevant to one audience may add no value to another.
Segment the content for your multilingual website and decide which part of it to translate for every new market you launch. For some countries, you may even need to come up with local content, to increase engagement. This way, you won't waste your money on translating content that you'll never use.
There's no one-size-fits-all solution in website localization projects. Once you start translating your content, you'll need to have a content marketing strategy for every new market you approach. This will preferably meet the locals' expectations and integrate into your global plan at the same time.  
Test, Test, and Test Again
Everything you change to improve the user experience needs to be tested before launching a multilingual website. You'll have to perform linguistic testing to check the accuracy of your translation, and localization testing to identify any bugs and features that don't meet your standards.
Site speed is another crucial element that can influence your performance, as it can damage your multilingual SEO strategy. Optimize your visuals and videos to improve site speed for higher rankings in search engines and keep your customers interested in your website.
A website localization project doesn't end when you launch the translated versions of your site. Use analytics to measure your site performance, analyze the metrics, and improve your website to reach more audiences.
Use A/B testing to learn about your new public's preferences over content, landing pages, calls to action, product descriptions, and social communication.
Also, be sure to keep your localized website updated all the time, to stay relevant in the local market.
Start Planning Your Multilingual Website!
Localization ROI is hard to calculate. What we know for sure is that companies that invest in translation and localization services report higher revenue. A multilingual website naturally means a growing number of business opportunities in multiple markets worldwide.
Website localization helps you build a solid reputation, gain trust, and increase sales. A multilingual presence is also an excellent way of consolidating your position in the market or becoming an important player in your industry. So start going global today!
Last updated on November 4, 2022.