Localization strategy
One Easy Tweak Makes Localization a Breeze for International Retailers
How can international retailers increase their foreign sales to fuel high levels of growth and meet those expectations? One easy tweak can help.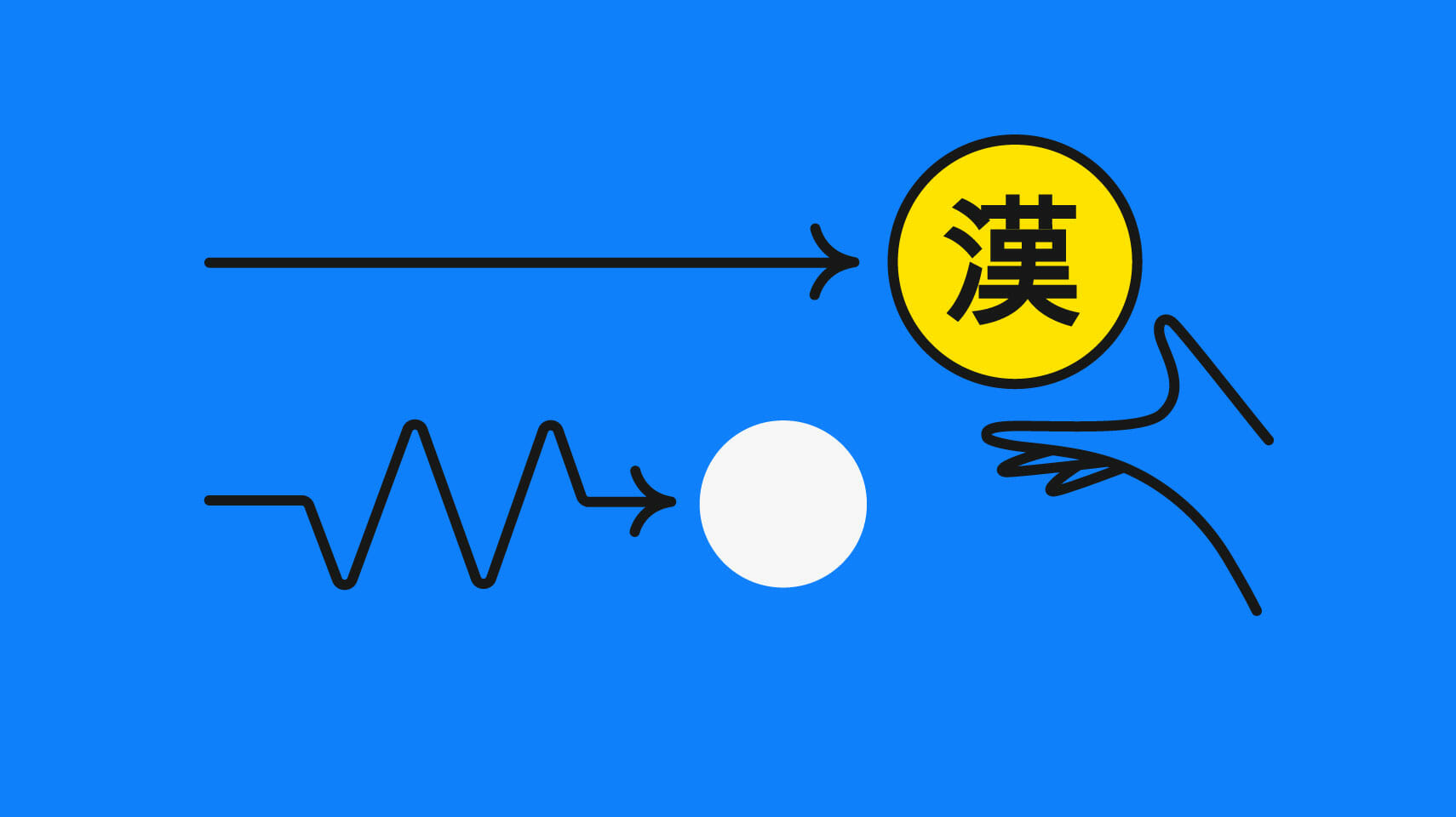 Let's imagine you have launched a new online business selling hot, new designer apparel. You expect to have really high demand on those products based on the sales projections. The process of introducing these items into your online stock involve creating new descriptions on the website and providing localized versions of each. Localization management is not easy to do if you have to target specific markets and give more specialized descriptions. And, what if you had to do that in 20 different languages as soon as possible?
Let's say you are localizing a new SKU in your shoe category. Are they high heels? Great. How high are the heels? How low? Shiny? Round? Pointed? Flat? 5 Inches? Patent Leather? And how do you describe all that with consistency to both French and German customers?
Above all, if you have a team of translators that work within a specific market, how do you provide them with that necessary context to produce a high quality translations when they sit down to add product descriptions to your website? What if they are located in different timezones?
The Problem
In the above paragraph, we explained with a few words what can affect the quality of the product descriptions and visuals when we attempt to localize them into different languages. To recap, in order to realize our expansion goals, we need to localize properly with visual context. Doing that is an inherently difficult process when dealing with thousands of new products that come with each season. In addition, the personnel working on those translations need to have all the available information and context associated to each product in advance to avoid confusion or communication delays. Everything needs to work like a well-oiled machine to be one step ahead of the competition.
The Solution
The key thing to do here is to provide the translators all the necessary visual context and information they need in time. Because this information can be described in a lot of different ways, it's best if there are accompanying visuals, such as snippets or screenshots, attached with each translation key. For example, the simplest methodology would be to show a visual representation of each SKU all within the context of a translation workflow simultaneously. This eliminates the need for translators to exit tools in search of visuals when describing each product, SKU or stock item.
The ultimate goal for this feature is to minimize miscommunications and misunderstandings that could have been happened if merely words were used to describe the content. The added benefit of the visual additions to the workflow of translators generates better results in the overall quality of the content.
Seeing It in Action
So how do you accomplish easy visual context for translators without the need for clicking and searching? By having a tool which allows the integration of visual context directly into the translators workflow. Committed to making localization work, Phrase allows this functionality out of the box. Due to the advanced, fine-grained controls of their key-based translation management system, you're able to attach up to 10 screenshots per key and give that better visual context to translators when they are trying to come up with accurate descriptions. We accomplished that with only a few simple steps.
Depending on your plan you will have to contact the support team to enable the screenshot feature for your projects. When they are available you can open a new project and select one of the keys you want to attach screenshots to.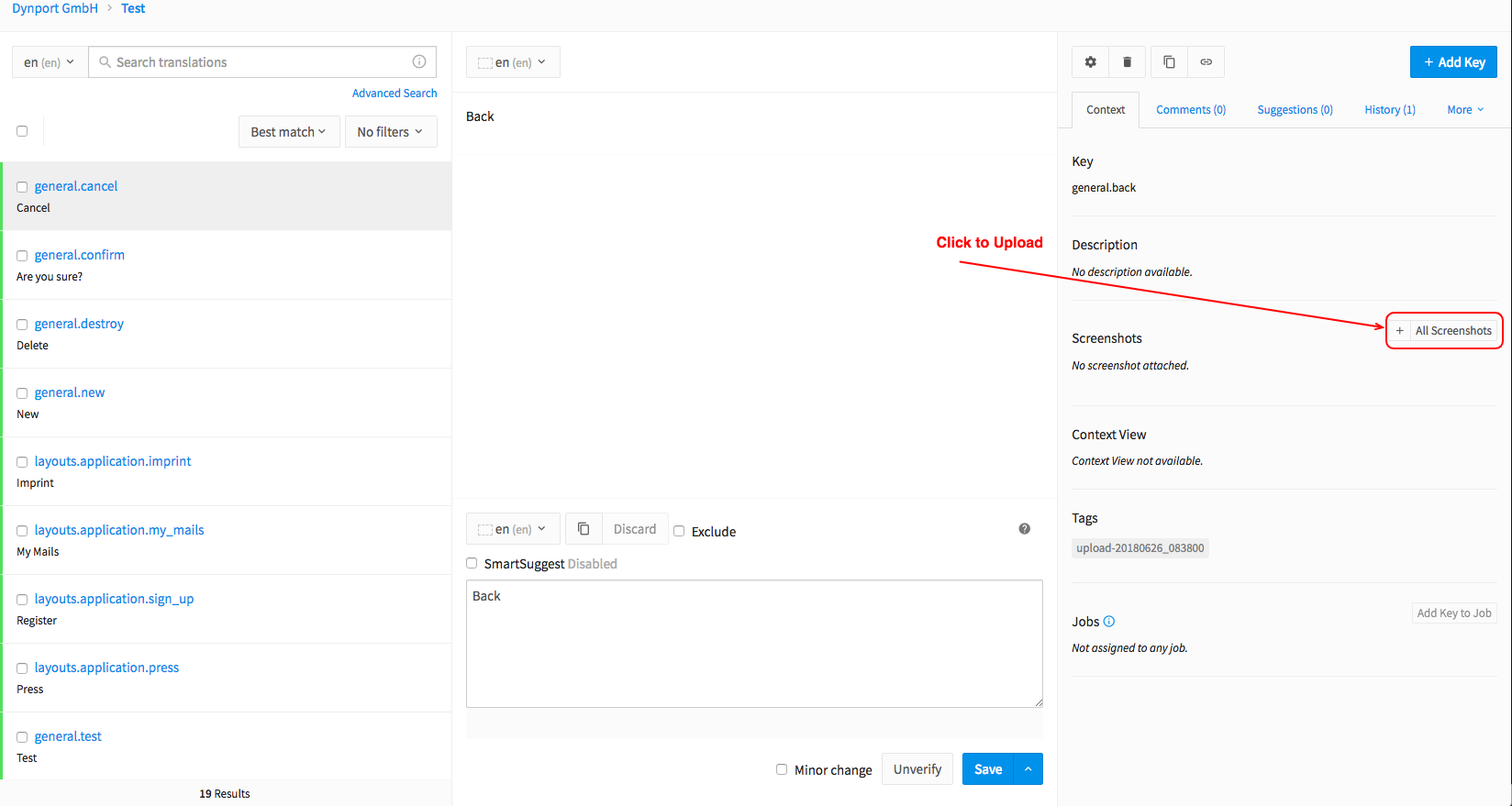 You can also find all your screenshots in the project overview page.


Now, when translating descriptions and other specific content, the person working on it has can get visual representations of the products they are meant to describe.
Conclusion
Providing translators, reviewers and developers with the right context can be tremendously beneficial to their workflow as they won't have to interrupt their translating to  implement last minute edits. The key thing is to minimize ambiguity and improve consistency and it's important, not only for International Retailers wanting to sell their products in different countries, but for any business that expands their operations globally.
Having the way to attach contextual screenshots on each translation key is the clear winner here because "A picture is worth a thousand words" as they say. The translation process also become smoother if you leverage a tool with these built in features like Phrase Sign up for a 14-day trial and see for yourself how it can streamline your translation process.
Last updated on November 4, 2022.